"no boundaries and a bit smarter"
Sportsbasics.com is based on Mats Mejdevis concept Sportsbasics. Sportsbasics.com is a pedagogical tool for sports coaches to build and develop athlete's different abilities. The intention of this site, is to enable all sport coaches of any level, gender, prior knowledge and sports interest, to get help finding different exercises that fit their athlete's immediate level. This also applies for physical education teachers at all stages, seeking inspiration for physical education in schools.
Mats has through many years noticed that there is a great need to ensure and develop the basics in all sports at all levels in the world.
Therefore has Mats developed, improved and above all combined "old" exercises with new opportunities. Taken care about the basics of gymnastics and directed it towards all-round development of athletes regardless to age,level, sex, sport or culture. That´s what I call Sportsbasics.
Best results are derived from the combinations of physical qualities.
The idea behind Sportsbasics is to utilize as many of the different body qualities as possible in the training of both beginning and established sportsmen and sportswomen.
Mats have collected and developed various basic exercises from gymnastics – "the basics for all sport" – and combined them with my experiences gained through my work with a wide range of different sports forms and sports personalities.
Sportsbasics trains many of the physical qualities required in sports today: position-strength, flexibility, mobility, coordination, balance, rotation / wheeling, strength, body control, body awareness, space perception and conditioning. It's the combination of physical qualities that gives the best results!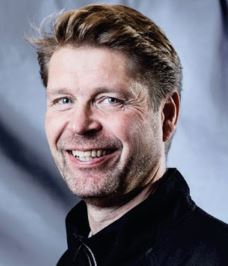 Mats have been working with Olympic Champions, World Champions, European Champions, Scandinavian Champions and National Champions (and Medal Winner´s) in e.g. handball, athletics, badminton, taekwondo, gymnastics, table tennis, diving, alpine skiing, sailing, swimming, modern pentathlon, canoing / kayak, and tennis.
Works as a physical preparation coach.
Educated at the University of Sports in Stockholm 1986-89 (Gymnastics)
Gymnastics Coach 1979 – 2000
Physical Education Teacher 1989-1994 at the Carlforsska High School, Västerås, Sweden
National Coach for the Swedish National Team Gymnastics, Men´s Team 1992 – 1999.
Employed at Team Denmark 2001-2008 full time), 2008-2010 part time) as physical preparation coach and developing talents.
Trainer for the Talent (Elite sports) Classes in Hilleroed, Denmark 2011 -.
Sportsbasics 1988 – .
Cooperation with the Swedish Olympic Committee (1994-2004) with talents and special training for different athletes
Author of the book Basic – a book about basic training, 1996 (Sisu idrottsböcker)
Honorar Coach, from the International Gymnastics Federation, FIG 2000.
Coauthor to the book about Age Realated Training in Team Denmark
Author of the book, Training with the body, 2011 (Sisu idrottsböcker).
Lecturing for Clubs, Schools and Federations
Starring in "The Coach´s heaven and hell", for the Swedish Television 2014 (Click on the picture below – only with Swedish sound)